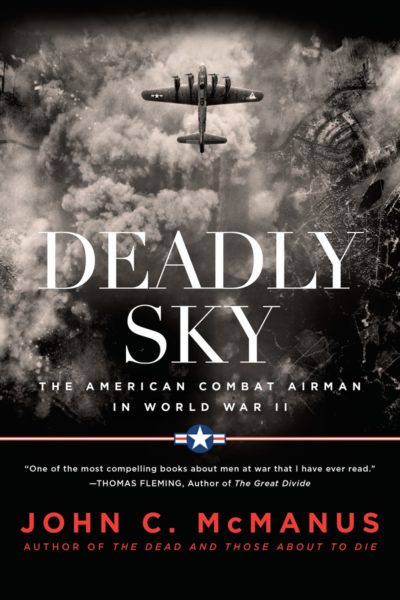 About the Book
On August 2, 2016, NAL Caliber will release a new version of DEADLY SKY: THE AMERICAN COMBAT AIRMAN IN WORLD WAR II
The book sheds new light on the world of American combat aviators both Europe and Pacific–who they were, why they fought, how they dealt with combat, their morale, their attitudes about facing death on an almost daily basis, their opinions about their enemies, plus much more.
"From the training camps to the combat missions, this is war from the perspective of the young Americans who lived through it: the pilots, the bombardiers, the navigators, and the gunners of all the combat services in both Europe and in the Pacific. It is an engaging and vivid portrayal of war in the skies from 1941 to 1945."—Craig L. Symonds, Author of The Battle of Midway and Neptune: The Allied Invasion of Europe and the D-Day Landings
"These extraordinary eyewitness accounts put a human face on the bombing campaign against Nazi Germany, and tell the story of its savagely contested battles with rare power and empathy. McManus is master of the art of oral history and one of the outstanding historians of World War II."—Donald L. Miller, Author of Masters of the Air: America's Bomber Boys Who Fought the Air War Against Nazi Germany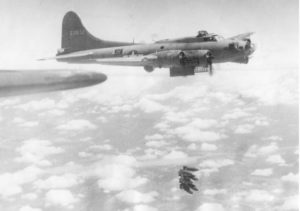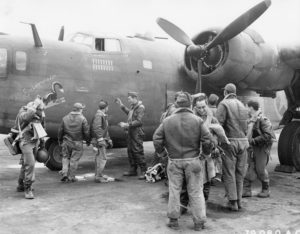 Disclosure of Material Connection: Some of the links in the page above are "affiliate links." This means if you click on the link and purchase the item, I will receive an affiliate commission. I am disclosing this in accordance with the Federal Trade Commission's
16 CFR, Part 255
: "Guides Concerning the Use of Endorsements and Testimonials in Advertising."